6 Innovative Ways to Decorate Your Fridge
At Ransom Spares, we're big fans of people making the most of what they already have, rather than throwing things away. And whilst our 'repair not replace' ethos usually refers to broken down appliances, it also rings true when it comes to appliances that are simply looking a little tired.
Let's face it – a yellowing fridge doesn't make a particularly attractive addition to your home, and it can be tempting to invest in a shiny new model. But before you start browsing for a replacement, here are six innovative (and DIY) ways to give your appliance a makeover.
---
DIY Polka Dots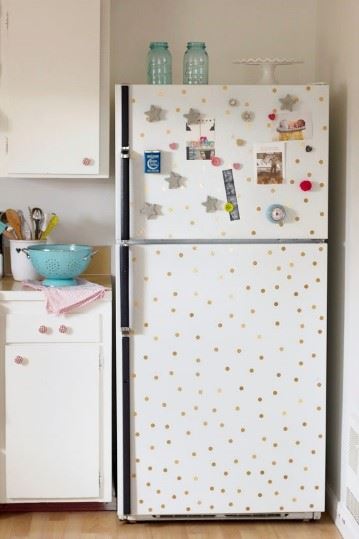 Design and image by At Home in Love
Simple yet effective, it might surprise you to learn that the polka dots on this fridge were made using self-adhesive gold contact paper. To get the look and give your fridge an immediate makeover, use a small circle punch to cut out the circles and then stick them to the door in a random pattern.
---
A Lick of Paint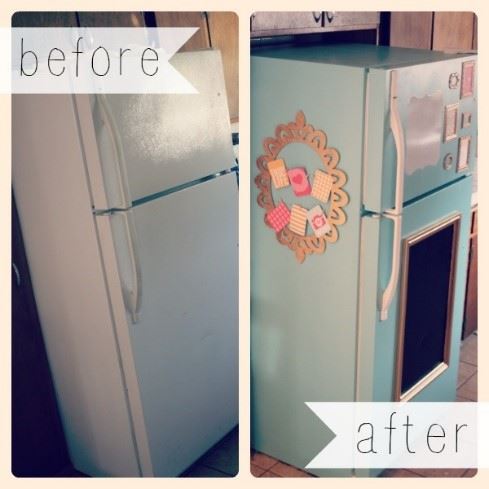 Design and image by Delicate Construction
A lot of people are put off by the idea of painting a fridge – but it's surprisingly easy to do. To add a pop of colour to a dull appliance, thoroughly clean its surface to remove any sticky patches, before adding a coat of primer and applying three coats of paint. It's also worth applying tape to any bits you don't want to paint (such as the handles), to prevent any transfer.
---
Shelves with a Difference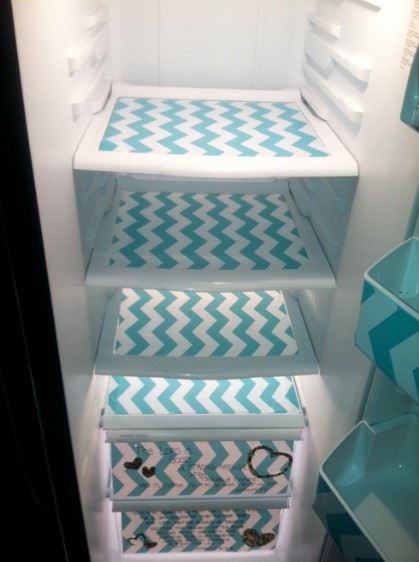 Design and image by The Preppy Leopard
Fed up of the dull interior of your fridge? You can easily give it a makeover with self-adhesive shelf liner. Simply remove the shelves, cut the paper to size and apply. It's worthwhile looking for a wipe clean variety to prevent any spillages from staining the paper.
---
Chalkboard Transformation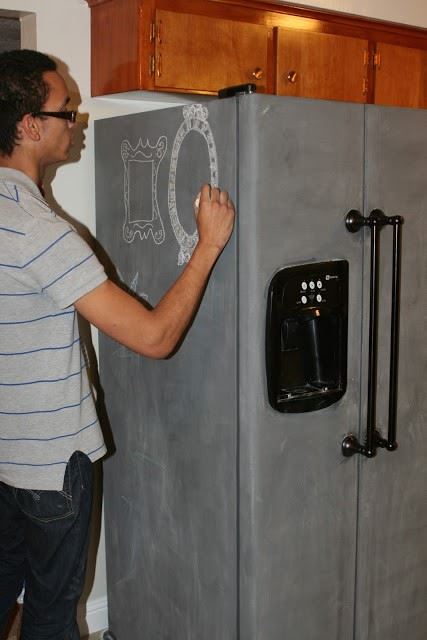 Design and image by Always in Wonder
Turning your fridge into a giant chalkboard is easier than you might think – and it's guaranteed to be popular with kids (and adults!). You can buy chalkboard paint from most DIY outlets and, as above, you simply need to clean the fridge, paint with primer and then apply a few coats of the paint.
---
Gold Stripes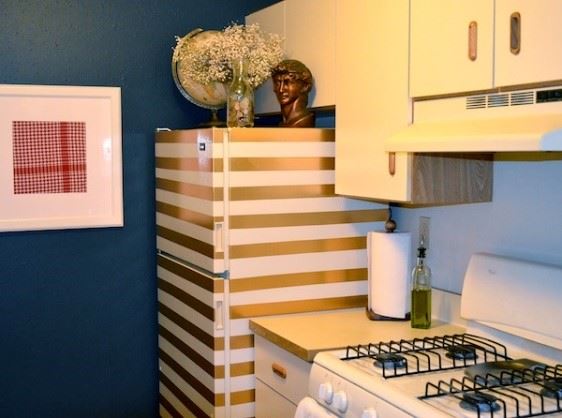 Design and image by Rachel Schultz
Looking for a cheap and removable way to decorate your fridge? You can create this striped effect using gold duct tape. Just give the appliance a thorough wipe down, and then apply the tape in lines that are as straight as possible (use faint pencil marks to line them up, if this helps).
---
Black and White Stripes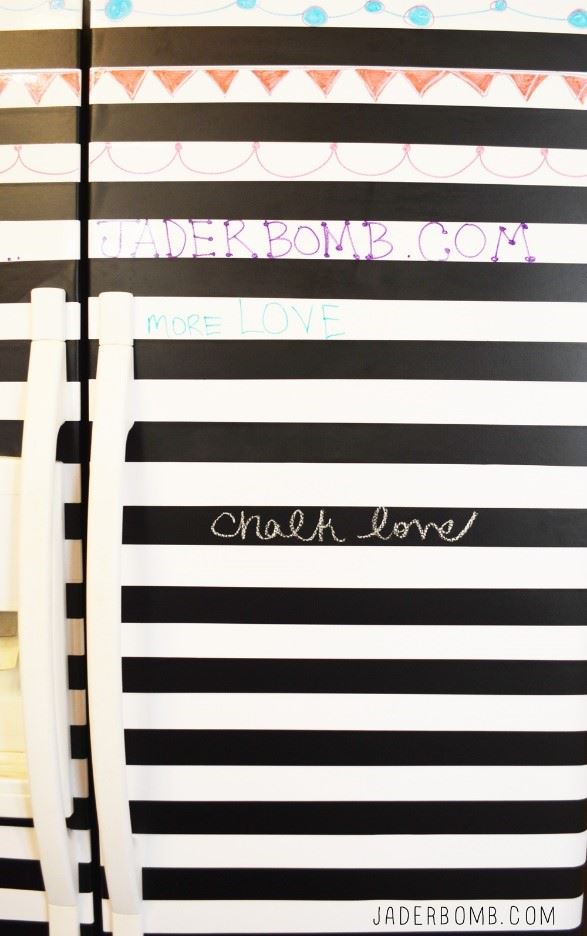 Design and image by Jaderbomb
You can also create an effective 'striped' effect using black chalkboard adhesive paper and white dry erase laminate. Simply cut strips of each and then alternate them on the fridge's surface. This method also has the added benefit of allowing you to doodle on the wipeable surfaces with chalk or whiteboard pens.
If your fridge has seen better days, there's no need to throw it out. There are lots of easy ways to give the appliance a DIY makeover, saving you money and transforming your kitchen.
Alternatively, if the appliance isn't working properly, you can also visit our fridge and freezer spare parts page and our fridge and freezer advice page.
Category: Articles, News & Tips