Washing Machine Cleaning Products and Limescale Removers
Genuine Spare Part
Limescale & Detergent Remover In the video below learn how to keep your washing machine and dishwasher smelling fresh and how to ensure th...
Our Part Number: RS276395
£28.15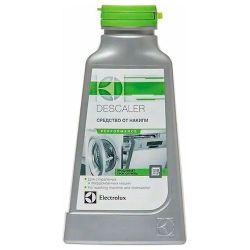 Genuine Spare Part
Your washing machine and dishwasher are always prone to limescale build-up. To get rid of lime build-ups, we recommend using the Washing Machine & Dishwasher Descaler. The descaler not only removes li...
Our Part Number: RS424629
£4.45
Latest Laundry Cleaning Spares Reviews
Great Prodcut
By Miss Kay Reynolds - Telford
Excellent product - really cleaned my machine and stopped any smell - shall be using on a regular basis - highly recommended.
Great Product
By Mr Paul Budd - Spalding
This product is used just once a month and can be used on washing machines and dishwashers. Very easy to use. Just one sachet per month. Better value than other products that are on the market doing the same job. Highly recommended.
Fantastic Product
By Mrs Jennifer Billich - Eastbourne
Care& Protect Limescale remover is so easy to use, and it not only removes the limescale it also removes the grease from the washing machine and leaves it smelling lovely and fresh. Use once a month and it really is as easy as that.
good product
By Mr John Bird - Slough
Does what it says on the tin. Really does work and shifts the scale and build up of soap powder etc. Worth every penny
Please Select Your BrandClose
No data to display!
If you cannot find your brand listed above, please
contact us
as we still may be able to source a part for you.