Est Eurostyle BS901 Vacuum Cleaner Spares & Parts
Universal Vacuum Cleaner Floor. This product is fully universal with the attachment diameter being adjustable from 30 - 37mm - fits almost every vacuum cleaner out there. Adjustable fitting...
Our Part Number: RS122486
£6.95
Pet hair floor tool; designed to pick up dog, cat, and other pet hair from carpet and upholstery etc. Adjustable fitting 30 - 37mm; fits almost all vacuum cleaners out there. Adjustment is made...
Our Part Number: RS121224
£6.95
Fits Afk, ALASKA, Bomann, Bush, Clatronic, Condel, Daewoo, Darel, De Sina, Dreamclean, Durabrand, E Matic, Efbe Schott, Eltropa, Est Eurostyle, Fakir, Germatic (AFK), Goblin, HANSEATIC, Home Electronics, Idelin...
Suitable for select models of Est Eurostyle BS901
Our Part Number: RS274636
£5.10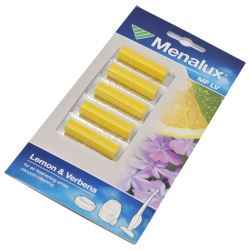 Universal lemon air fresheners x 5
Our Part Number: RS399958
£4.15