AEG A400 GS A (62550916200) Fridge & Freezer Spares & Parts
Click here to see exploded diagrams for your fridge & freezer »
Select an exploded diagram for your fridge & freezer
Is the door handle of your fridge broken? Or did it accidently snap when you pulled it too hard? Don't worry, the Universal Fridge and Freezer Door Handle can be the perfect replacement for this broken h...
Our Part Number: RS121127
£6.95
Maximize the storage capacity of your refrigerators with the Fridge Shelf Wine Bottle Holder from Electrolux. The holder is designed to utilize the extra, unused space underneath your fridge shelf by accommoda...
Our Part Number: RS274052
£9.95
If the light inside your refrigerator goes out, then perhaps it's time to replace the fridge lamp. Over the years, the lamp ceases to work and can be easily replaced with a similar bulb. The universal fr...
Our Part Number: RS121401
£1.15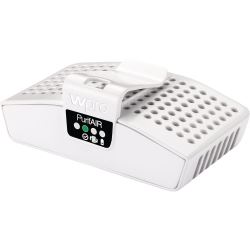 Genuine Spare Part
With the PurifAir Starter Kit you can help keep your fridge fresh. By simply clipping the PurifAir into your replaceable active carbon filter the PurifAir neutralises up to 70% of the odor molecules within. ...
Our Part Number: RS824226
£24.90
Genuine Spare Part
Fits AEG Fridges & Freezers
Suitable for select models of AEG A400 GS A (62550916200)
Our Part Number: RS108317
£4.15
Genuine Spare Part
Suitable for select models of AEG A400 GS A (62550916200)
Our Part Number: RS696125
£300.65
Genuine Spare Part
Fits AEG Fridges & Freezers
Suitable for select models of AEG A400 GS A (62550916200)
Our Part Number: RS109085
£16.00
Genuine Spare Part
Fits AEG, Electrolux, Husqvarna Electrolux, Interfunk, Juno, Linde, NOVAMATIC, Seppelfricke, Zanker Fridges & Freezers
Suitable for select models of AEG A400 GS A (62550916200)
Our Part Number: RS108518
£26.15
Genuine Spare Part
Fits AEG Fridges & Freezers
Suitable for select models of AEG A400 GS A (62550916200)
Our Part Number: RS493213
£45.95
Genuine Spare Part
Fits AEG Fridges & Freezers
Suitable for select models of AEG A400 GS A (62550916200)
Our Part Number: RS109083
£3.95
Genuine Spare Part
Fits AEG Fridges & Freezers
Suitable for select models of AEG A400 GS A (62550916200)
Our Part Number: RS493200
£3.95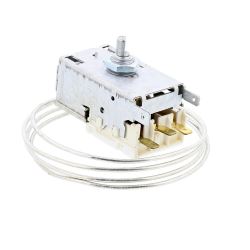 Genuine Spare Part
Fits AEG, Linde Fridges & Freezers
Suitable for select models of AEG A400 GS A (62550916200)
Our Part Number: RS109132
£51.75