Genuine Spare Part
Fits Brother, Candy, Hitachi, Hoover, Iberna, Ostein, Otsein, Victory, Zerowatt Washing Machines
Our Part Number: RS384321
£17.95
Genuine Spare Part
Our Part Number: RS792158
Genuine Spare Part
Fits AEG, Arthur Martin, Electrolux, Rex, Zanker, Zanussi, Zoppas Washing Machines
Our Part Number: RS79804
£78.35
Genuine Spare Part
Fits Beko Washing Machines
Our Part Number: RS149168
£91.45
Genuine Spare Part
Fits Candy, General Electric, Hoover, TEKA Washing Machines
Our Part Number: RS123304
£160.95
Genuine Spare Part
Fits Beko Washing Machines
Our Part Number: RS127175
£210.10
Genuine Spare Part
Fits AEG, Electrolux Washing Machines
Our Part Number: RS374510
£204.85
Genuine Spare Part
Our Part Number: RS641433
£11.65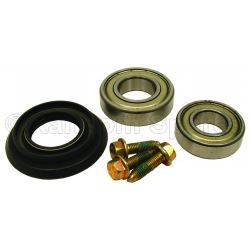 Genuine Spare Part
Genuine Bosch Washing Machine Drum Bearing Kit for select models of Bosch Neff and Siemens Washing Machines.
Our Part Number: RS58860
£42.35
Compatible Beaing Kit for Zanussi, AEG, Electrolux Tricity Bendix and more... See Genuine Part opposite for the models this part fits
Our Part Number: RS122863
£26.25
Please Select Your BrandClose
No data to display!
If you cannot find your brand listed above, please
contact us
as we still may be able to source a part for you.