7 Innovative Ways to Upcycle Your Washing Machine
Here at Ransom Spares, being kind to the environment is important to us. Wherever possible, we want you to repair your appliances, rather than throw them away and add to the world's mounting (literally) waste problem.
However, there will inevitably come a time when your washing machine can no longer be fixed – but that still doesn't mean it should end up in the rubbish!
Designers around the world have been breathing new life into aging washing machines, turning them into everything from lamps to sinks.
Here are seven innovative ways to upcycle this everyday appliance.
---
1. Colourful Washing Machine Drum Lamps
Image by Design by Willem Heeffer
It might surprise you to learn that these colourful lamps by Finnish designer Willem Heeffer are made from recycled washing machine drums. The design is based on three principles: locally sourced and recycled materials, products that are handmade and the reinvention of something that is totally disconnected from its past.
The finished result is anything but trash.
---
2. Multipurpose washing machine drum light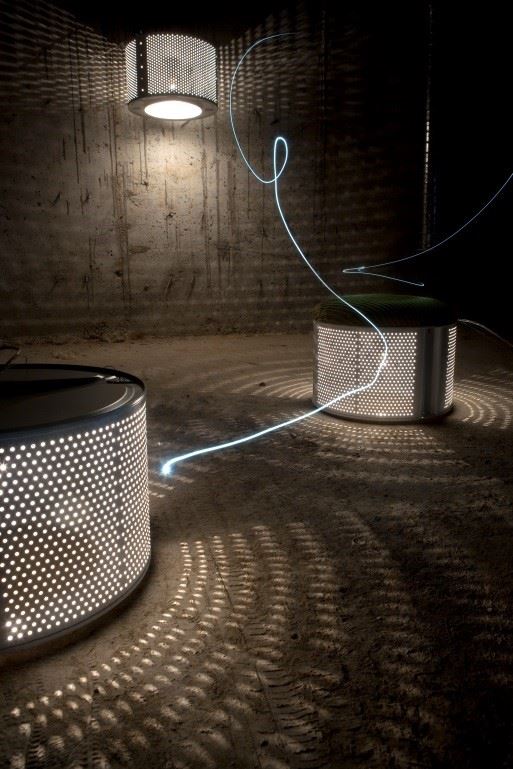 Design by Idea Interiors. Image credit: Ivan Kolovoz
These atmospheric lamps from designers, Idea Interiors, are more than they seem. Made from recycled washing machine drums, they can be used as chandeliers, floor lamps or illuminated stools.
---
3. Illuminated Coffee Table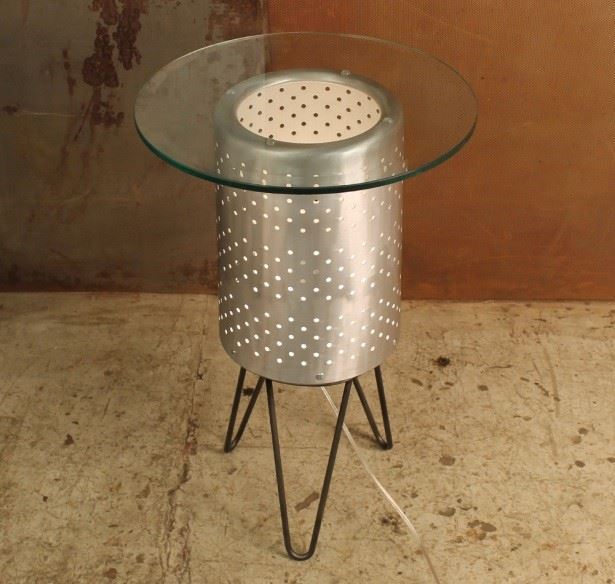 Design by Conant Metal and Light
This table by Conant Metal and Light uses a washing machine drum to create a gently illuminated design. By simply adding a glass top, legs and bulb, the piece adds a creative twist to the traditional side table.
---
4. Washing Machine Drum Fire Pits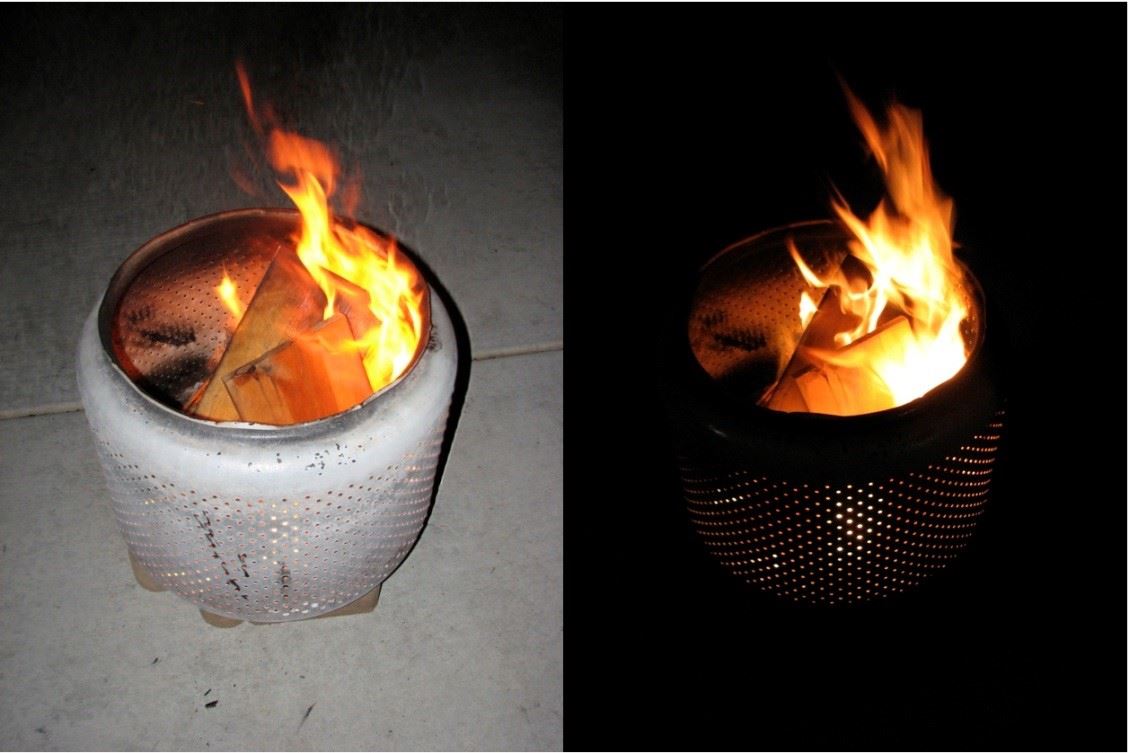 Image from Home Jelly
An old washing machine drum can make an ideal fire pit. The holes in the metal create extra light and you can even coat it in fire-proof paint for added impact.
---
5. Garden Planter

Image by Veronica Peerless from Through the Garden Gate
Looking for a simple use for an old washing machine drum? They make excellent garden planters, which allow the soil to breathe. Again, you can repaint them to make them an attractive garden feature.
---
6. Washing drum coffee table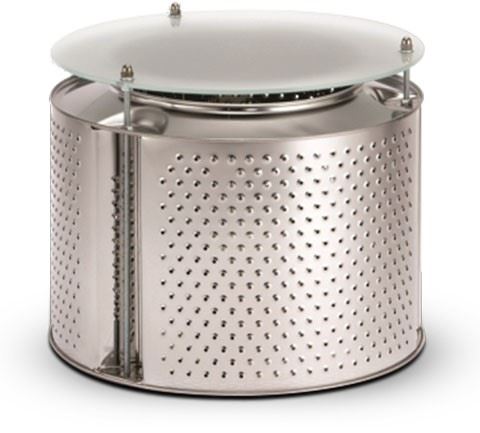 Silvana design by Reestore
This piece is another example of how a washing machine drum can cleverly be re-invented as a coffee table. Once again, the design includes a light bulb to make the most of the drum's built-in holes and the soft illumination they create.
---
7. Washing Machine Drum Sink
Design by Rob Collyer
You can even incorporate washing machine drums into your home's fixtures and fittings. This sink design from Rob Collyer shows that stainless steel drums can add a sleek, modern touch to an interior.
---
Designers all over the world are upcycling washing machines in a variety of creative ways, proving that there's life for appliances after they can no longer perform their original function.
Have you got any more ideas for upcycling washing machines? Let us know in the comments.
Category: Articles, News & Tips