Expert Tips for DIY Fridge and Freezer Repair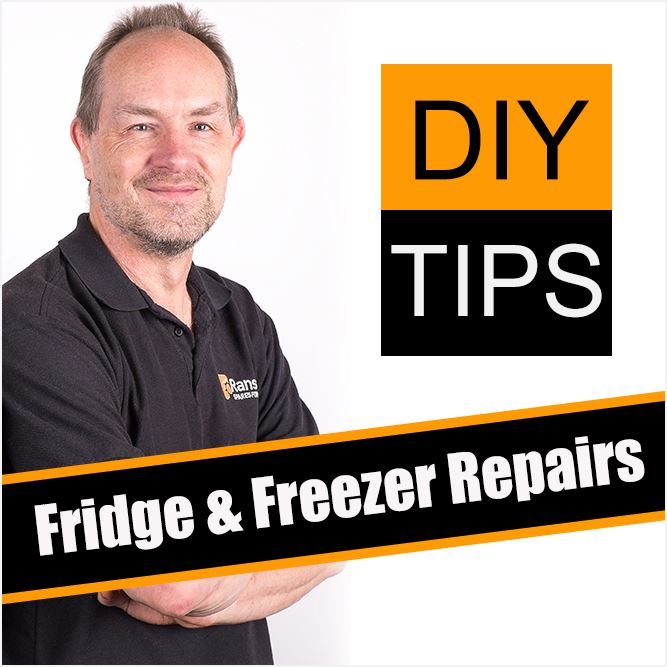 Is your fridge or freezer too warm? Freezing shut? Smelly? As the vessel that holds all of your food, a fully-functioning fridge is very important – especially to those of us who can't get enough of eating.
There's nothing more frustrating than discovering your food has been ruined, or having to cope with the inconvenience of water all over the floor.
But don't worry – Kevin and Tony, the Ransom Spares appliance repair experts are back. They've been pretty busy over the last week inventing a toaster that also works as a kettle. However, they worked late into the night to provide you with some expert advice for DIY fridge and freezer repairs.
Feast your eyes on their 10 top tips.
---
Replace the water filters every six months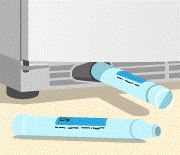 If your fridge dispenses water, it will more than likely have a water filter! It's important to replace filters every six months to prevent bacteria contamination and health issues.
---
Defrost your freezer when there's a half inch of ice on interior walls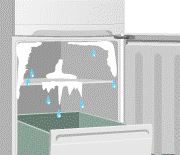 It's common for people to defrost their freezer once a year, but you may need to do it more often than this. Regular defrosting will increase the efficiency of your freezer, as well as giving you more room. It also reduces the risk of the flaps and doors getting jammed or breaking.
---
Keep the seals clean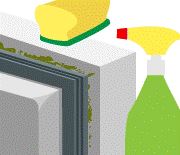 Germs and bacteria have a habit of breeding in the seal's grooves, which can contaminate your food. A dirty seal may even stop your fridge or freezer door from closing properly. You can clean the seals using a mixture of warm water and baking soda.
---
If your fridge isn't cooling it – try defrosting it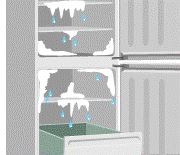 A build-up of ice in the fridge can stop the fan from working, preventing the appliance from cooling. Defrosting will free up the blades – however, if this doesn't solve the problem, it may mean that the fan's motor is broken.
---
Periodically check the fridge's temperature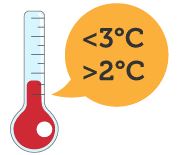 Your fridge's temperature dial or digital display is often easy to knock, and this can make the temperature too high or too low, spoiling food. Make sure to regularly check that your fridge is between two and three degrees.
---
Check drain holes and tubes aren't blocked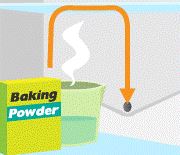 If your fridge isn't working, it's possible that a blocked drain hole is the problem. In some cases, you can easily clear the blockage by sprinkling one teaspoon of baking powder down the drain and then flushing with warm water. Find a useful guide here.
---
Check the ice maker's tubes aren't blocked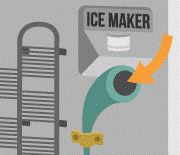 If your fridge has an inbuilt icemaker, it can cause lots of problems. Regularly check your icemaker's tubes and remove any blockages.
---
Regularly clean the condenser coils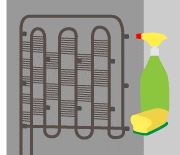 Dirty condenser coils can prevent your fridge from cooling properly. And, the dirtier the condenser coils become, the harder they have to work to disperse heat from the fridge. First, turn off the fridge's power. Then vacuum the condenser coils at the back, before brushing away any stubborn dirt and dust.
---
Check the condenser fan motor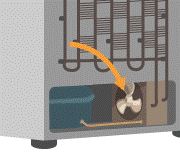 The condenser fan motor is usually located underneath, or at the back of the fridge. If something is caught in the fan's blades, it can stop the fridge from cooling properly.
---
Make sure you're not obstructing the freezer's evaporator fan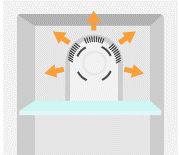 If your freezer is running but not freezing properly, it may be that something is obstructing the evaporator fan. This fan is situated behind a vent in your freezer, usually at the rear, and circulates cool air. Pull your freezer contents away from this fan to give the air room to circulate.
---
A faulty fridge or freezer is a real pain, but with a little expert guidance, it's often easy to get it working again.
Find help for a particular problem with your oven or cooker by visiting our Common Fridge & Freezer Problems page.
Category: Articles, News & Tips