Expert Hotpoint Washing Machine Repair Tips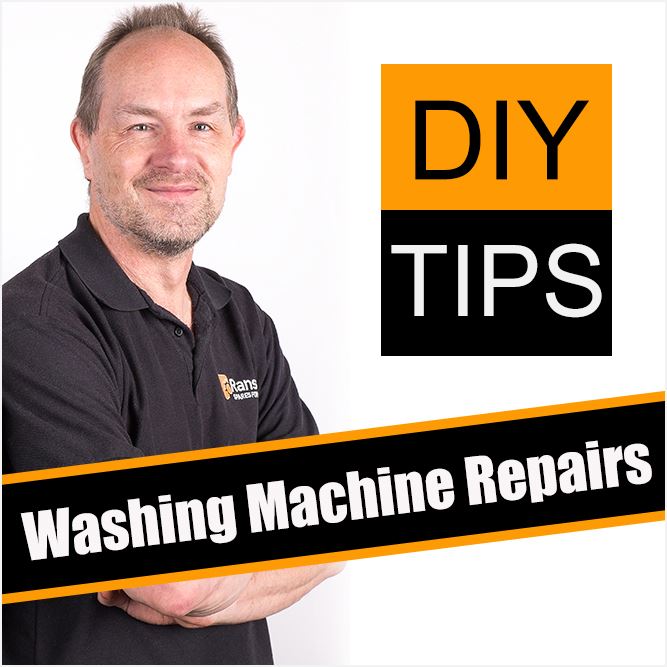 There's nothing more frustrating than a broken down appliance – and if you've ever tried to hand-wash a towel, you'll know that a faulty washing machine is one of the most annoying (and painful) breakdowns of them all.
If your Hotpoint washing machine has seen better days, it can be tempting to head straight to the phone to call out a repairs company. But wait – with a little bit of expert advice from the Ransom Spares appliance gurus, Kevin and Tony, you can fix the most common problems yourself.
They've been pretty busy inventing a fridge that can also be used as an oven. However, they're never too busy to help rid the world of appliance meltdowns. Here are their Hotpoint washing machine repair tips.
---
Check the cold water supply if your machine stops mid-cycle
It sounds simple – but the most common cause of a Hotpoint washing machine stopping mid-cycle is the cold water supply not being on. This results in the appliance failing to fill on the rinse cycle, which causes the problem.
If this doesn't fix the issue, the drain hose may be positioned at the wrong height. You should check the instruction manual to see how to position it correctly.
---
Distribute wash loads evenly if your machine is failing to spin
Hotpoint washing machines have a built-in feature, which prevents them from spinning with an unbalanced load. If your clothes are still soaking wet when you remove them from the machine, you should re-distribute them evenly and reselect the spin program.
An unbalanced load can also cause the machine to run longer, as it tries to rebalance the load. Washing large and small items together can help to prevent the problem.
---
Check the sink plumbing and drain hose if the machine won't empty
If your machine won't empty of water, check that the connection to the sink plumbing is free from blockages, as it's a commonplace for food deposits and fat to build up (lovely!).
The drain hose could also be the culprit. Check that it isn't blocked or bent – and that if it enters into a stand pipe, that it's not pushed in more than four inches.
If the machine still won't drain, check you haven't selected the "crease care" or "rinse hold" options. Both of these options will hold the washing in the rinse water on synthetic wash programmes.
---
Check that the appliance is level if the machine leaks
If a leak appears from the detergent dispenser, it could be due to the appliance not being level. To fix this, adjust the feet at the front of the machine to raise the front of the appliance.
If the leak is more serious, you should check the fill hose, drain hose and mains plumbing for leaks, as well as the water supply hose connections.
---
Run regular service washes to prevent a smelly machine
The most common cause of a smelly Hotpoint washing machine is consistent washing at low temperatures. This results in a build-up of bacteria and detergent, which causes the unpleasant smell.
To fix the problem, it's recommended that you run your machine at 90 degrees to help get rid of the build-up. You should also carry out monthly service washes, using a good quality limescale and detergent remover.
It's also worth checking that your washing machine drain hose connects to your under-sink plumbing – and that it doesn't have any blockages.
---
There's nothing more annoying than a broken down (or pongy!) Hotpoint washing machine – but a little expert advice is often all it takes to get it up and running again.
Find all the Hotpoint spare parts you could need for your washing machine repair, or for help with a particular problem, visit our Common Washing Machine Problems page.
Category: Articles, News & Tips