Electrical Appliance Safety around the Home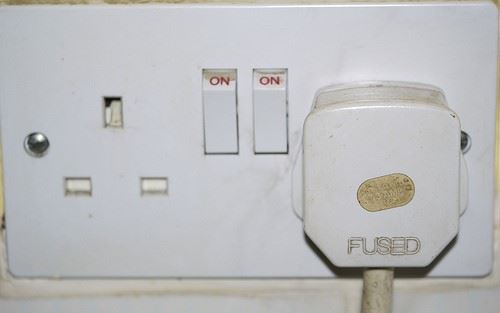 Image by Smabs Sputzer
The modern household is awash with a myriad of grandiose gadgets, technical jiggery-pokery and veritable feast of electrical appliances.
Whether it's the microwave, fridge freezer, oven, washing machine, tumble dryer, or a cornucopia of other gadgets such as the laptop, stereo or TV, these electrical mainstays are a vital and inescapable part of our lives.
But when it comes to any kind of electrical appliance, safety should be of paramount importance – so here are some savvy safety tips to use those appliances in total safety around your abode.
---
Electrical Plug and Cable Safety
Every domestic appliance has a plug and socket, so it's imperative they're kept in excellent working order. Here are a few things to be mindful of:
Overloaded Sockets
If you put too many plugs in one socket it can overheat, which is a potential fire hazard. Remedy the situation immediately to prevent any danger.
Extension Leads
Multi-plug adaptors and extension leads aren't recommended as they increase the length of the cable and, again, pose a risk of overheating.
Any electrical domestic appliance should only be connected using the lead it comes with or fixed into a fused spur. It's not recommended you use any other device to extend the cable.
Wiring Problems
We've all been guilty of leaving a Medusa-like tangle of wires and cables behind the TV – but loose wires are a major hazard, so make sure you tidy, repair or replace them as necessary.
Blown fuses, flickering lights or warm plugs and sockets are signs of one of two things: loose wiring or a more significant electrical problem. Don't ignore them. In these cases, it's best to call out a professional and experienced electrician to sort out the electrical fault, and in the interim stop using the problem appliance or socket to prevent serious hazard or injury.
Other major hazards are damaged or frayed cables with exposed wiring – so stop using them and either replace or re-cover them as soon as you can.
Trip Hazards
Stray leads and cables are a potential trip hazard and can cause an obstruction, so prevent any unnecessary dangers by using cable ties to keep cables safely together and common sense when organising your wires. Sage advice includes keeping cables and plugs away from baths and sinks, and certainly not sprawled across hallways or stairs.
Earthed Mains Supply
Make sure your main electricity mains supply is earthed. This might not be possible in some older properties and can lead to electrical problems, so seek the advice of a professional electrician.
---
Using Your Appliance: Electrical Safety
Every electrical appliance you buy will come with its own set of specific safety tips. After working our way through the mountain of packaging and finally getting to the appliance, out fervent enthusiasm to use it can sometimes get the better of us – but take the time to read the instruction manual.
Generally, however, basic safety advice will include:
Keep the appliance away from water
Don't touch the socket or plug with wet hands
Switch the appliance off when you're not using it (with the common sense exception of fridges and freezers, of course)
Keep plugs and cables away from heat sources as they may melt
Unplug the appliance directly from the socket and don't pull the wire to remove the plug
If you're cleaning or fitting a replacement part, unplug the appliance
---
What to do in the Event of an Electrical Fire
Heaven forbid you should ever experience an electrical fire, but if you do it's imperative you deal with it safely and quickly. If the fire spreads quickly and becomes unmanageable, you should call 999 and get out of the property immediately.
Switch off the power to the appliance using the fuse box or pull out the plug.
Don't attempt to extinguish the fire using water. If you have one, use a chemical fire extinguisher.
Ideally, you don't want to encounter a hazardous situation or electric fire at all, so prevention is key. To this end, read all the safety instructions and advice. Even better, carry out regular socket, plug, appliance and cable maintenance to, not only get the most out of the appliance, but keep your household safe from any unnecessary danger.
---
Education is Paramount
Electrical appliances are such a regular feature of our daily lives it's easy to get complacent about using them.
Nevertheless, it's always a good idea to refresh ourselves of some of the basic – but easily forgotten – safety tips. That way, not only will we get the most of them, but we'll also keep ourselves out of harm's way.
If you've got children, teach them from an early age the importance of electrical appliance safety – not touching plugs or appliances with wet hands, not to play with sockets, and so on.
If you've got anyone else living in your home such as a partner, lodger, or grandparents, it's always sensible to remind them of some of essential, everyday electrical appliance safety tips too.
These sensible and practical safety tips should help you minimise potential hazards in your household, but Ransom Spares is always here to help if you need any appliance advice.
By Lee Gilbert
Category: Articles, News & Tips