The 4 Best Ads for Domestic Appliances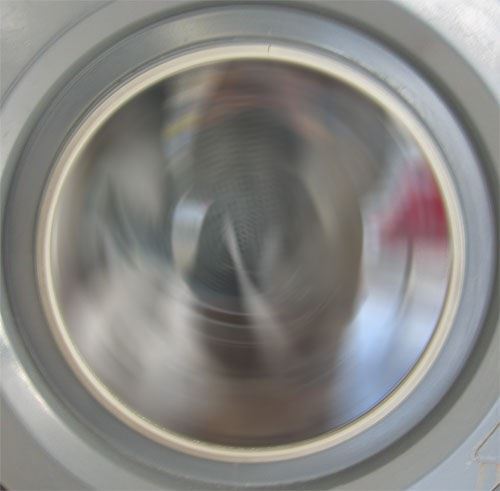 Image by Image Source
Domestic appliances may not be top of many people's wish lists this Christmas, but they are essential to our everyday life. They are the 'vital organs' of our homes and yet can be hard to sell. Advertising for domestic appliances is like trying to sell bread or milk – how do you make something so normal seem extraordinary?
However, it seems that if you want to get someone excited about washing machines (yes, actually excited!) then you have to create a magical underwater world. And if you want a hoover to seem like a glamorous gadget, then you need to advertise its magical 'weight loss' powers.
Here are five of the best adverts for domestic appliances.
---
The 'Weight Loss' Hoover
---
As this commercial begins, it seems more likely to be advertising beauty products than domestic appliances. A super-slim model poses for the camera in her bikini, but as the camera pans round, you begin to notice a certain 'prop' being used.
Yes, the LG hoover is an essential part of the photo-shoot. You'll have to watch the advert to find out why… All I will say is that LG really want to emphasise the suction power of their latest hoover.
http://www.youtube.com/watch?v=aaQ_c1UoXF8
---
Washing Machine Ad Meets Nature Documentary
---
To emphasise the truly 'natural' qualities of Samsung's Eco-Bubble washing machine, the advertisers have designed a mock photo-shoot in a snowy scene, which is interrupted by a grizzly bear.
As the film-makers run away, the bear gets cosy. He removes his 'coat' and puts on a wash. And guess what? Their washing machine is so good that when he takes his nice clean coat out, it's bright white – this brown, grizzly bear is actually a polar bear!
http://www.youtube.com/watch?v=DT4ikdAS-P0
---
A Space-Age Washing Machine That Your Rabbit Will Love
---
In the blue crystal home of this 90s woman, the Whirlpool washing machine demonstrates its ability to wash clothes gently. How does it do this? By washing an iceberg lettuce for a beautiful little bunny rabbit. And all of this takes place whilst soothing jazz music meanders through the space-age home.
http://www.youtube.com/watch?v=MJp47NWe480
---
Dishwasher… Or Car Wash?
---
Do you want a dishwasher that'll clean anything? Miele seem to have the answer with their amazing trike-cleaning-washing-machine. Even kids will use it – as demonstrated by the little boy who runs a trike cleaning business using his parents dishwasher.
http://www.youtube.com/watch?v=omKk73xHm9Y
And if any of your magical machines break, at Ransom Spares we sell spares to fix a wide variety of everyday problems. If your underwater world is broken, then we sell Ariston Washing Machines spare parts. In fact, whatever appliance is broken; it's likely we'll have an answer to your problem. Take a look at our categories to find the spare part you need.
Do you have any favourite domestic appliance adverts? Share your thoughts below.
By Lee Gilbert
Category: Articles, News & Tips